Residential and Commercial Roof Repair, Replacement, and Installation
Roofing LaGrange GA
When it's rainin' cats and dogs and water is dripping down on your face, but you're inside your house… well our roofers think that's an absolute disgrace.
If that's happening, just stop reading and call us. Now. Seriously. You need help.
However, if it's not such an pressing problem, read on to see why we are the top roofing contractors in LaGrange, GA, Partner.
Repairin' and replacin' roofs all over Georgia, we've seen it all.
Asphalt and composite shingles, slate, cedar shake, standing seam metal, foam ones, flat ones…
Cracks, leaks, storm damage, holes, missing shingles, decomposing underlayment, your kid's kite from ten years ago…
If we know one thing–it's that you don't want old Roger the "Roof Guy" from down the street to be the one in charge of inspecting your rooftop and getting up on his rickety ol' ladder to fix it.
We've installed more roofs than you can imagine.
Slappin' 'em down like pancakes on a Saturday mornin'.
At this point, we could do it blindfolded – but we won't. We promise.
Reach Out to Our Pro Roofers
Take A Look At Some Quality Work Done By Our Roofing Contractors

Have one of those charming, older historic homes with special requirements? No problemo, Pal.
We're able to color and style match whatever material you need or prefer.
They don't call us the raddest roofing company around for nothin'.
Whether you only need to replace a few damaged shingles, or you're in the market for a complete roof replacement and you need it done right, at an affordable price– give us a ring today, and let's talk.
Chances are we can take care of just about anything you throw at us.
If you're a GC looking for the best crew in the state to put the cherry on top of that new house you built– good news, you've found the right guys to deal with. We're proud of our reputation and we plan to keep it that way.
Years of experience around the area has taught us a multitude of lessons. From Quinby to Woodland Park, or across town to Whitehall, we bring time-tested experience to your home.
So let us lay down the underlayment, secure the fascia boards and drip edge, and tack down shingles or metal to give you that great curb appeal all while you and your family stay dry.
About every two years, you should be looking to have a roof inspection done. It's a small investment that can save you thousands over time, and help you get the most life and functionality out of your roof. Sadly, many homeowners forego this crucial step. Maintaining and even replacing the top of your house doesn't have to cost an arm and a leg.
If you're as serious as we are, we'll come out and provide you with a professional and affordable roof inspection. One where you can count on us to be as honest and transparent with you as possible. A complete overview of it's condition, estimated remaining durability, and any problem areas we find.
Maybe it's only a few shingles that need to be replaced. Perhaps, you need a new roof. There's also the possibility that everything looks just fine and dandy.
Whatever the truth of the matter is, you can count on us to tell you just that.
Check out all of our services. You may find some things you never thought needed attention before.
Roof fascia repair and replacement is one such example. If your wooden eaves have dry rot, or they're damaged from years of water and severe weather that was never supposed to be allowed to soak in, we can remove the old and install the new, easy.
We know that these problems can feel like a major issue.
Our hope is that you'll call us. Talk to us. Confide in us.
Let us ease your concerns and earn your trust as we prove to you that we are the absolute top local roofing contractors. We're the ones you want on the job – regardless of material or the challenge that it poses.
Call us today to see why LaGrange Elite Roofing is the go to roof service whether you have a home, office, warehouse, storage building, circus tent (ok- we can't do those), or any other structure that has a covering.
If you've got an issue with your roof right now, please don't wait any longer. Small problems can become big ones. We've seen it on multiple occasions.
ROOFERS YOU WANNA ROOT FOR
You don't want a sloppy, late, indifferent roofing company… It's much nicer when the business you deal with is honest, and values integrity above the almighty dollar. We've always believed that a thriving, respected local establishment is the by-product of carrying our values with us wherever we go– honesty, integrity, and a strong work ethic.
Don't forget, our #1 priority, is YOU.
Look at the photos of our work. If you look closely, you'll see the attention to detail that we put into each and every bit of the finished roof repair or new installation.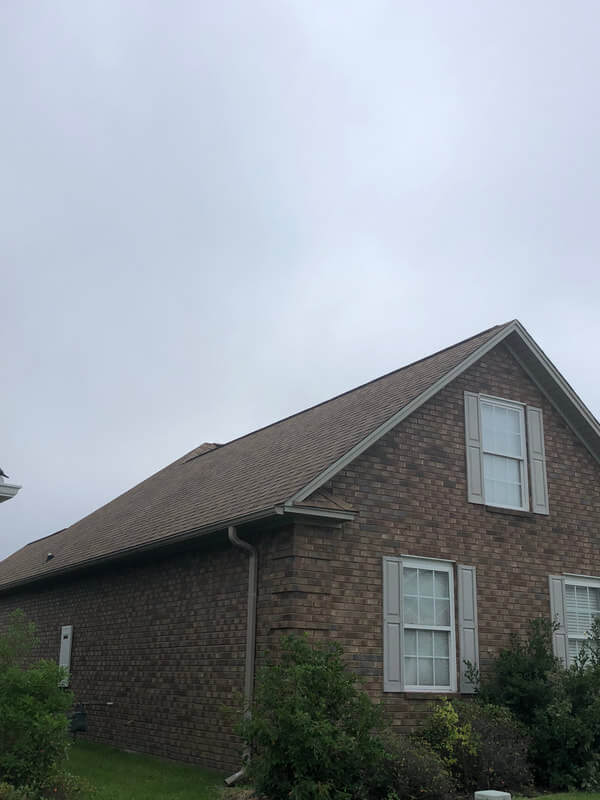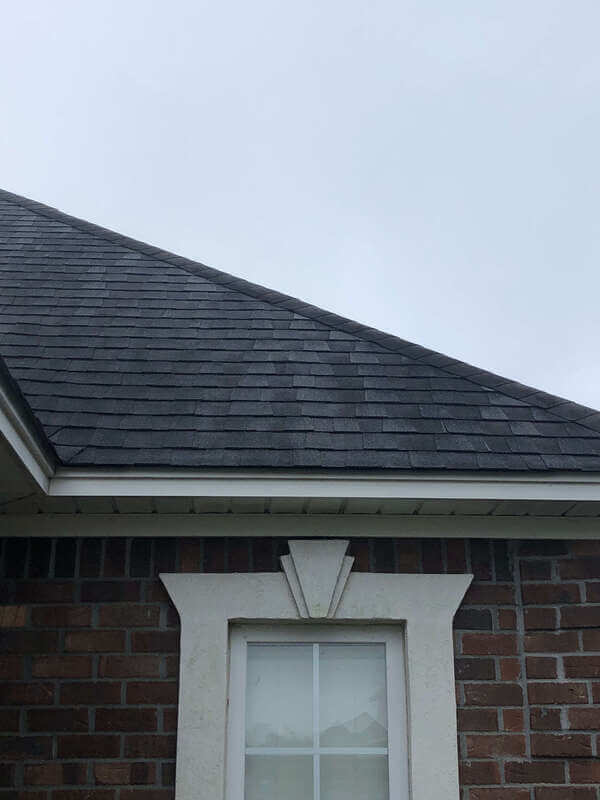 We'll tell you right here, as well as on the phone, as well as face-to-face: we will always be honest with you when it comes to what your roof does or does not need. Your roof is a big investment, and it's something you want to last for a good, long time. We'll never try to up-sell you or convince you that you need something that you really don't.
Our great reviews and stellar reputation around town says it all. Ask anyone about us, and they'll tell you the kind of people we are, first and foremost. Our crew is part of the LaGrange community. Our kids go to school with your kids, and we take our role in developing good people very, very seriously.
Shootin' straight is second nature to us. You'll always know you're getting fair roof repair work out of us.
Call us and let's schedule a free estimate: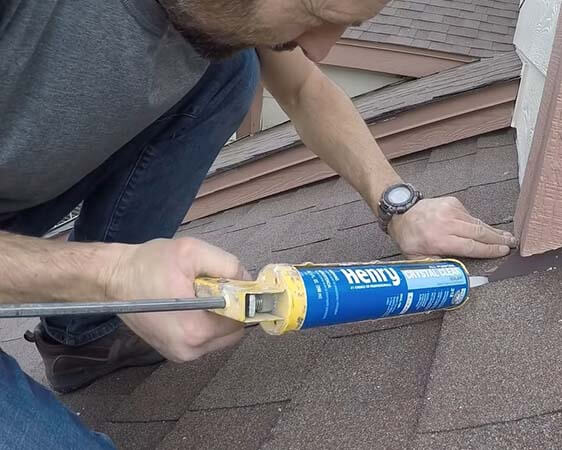 Nothing worse than water damage from rain when it could have been prevented.
We're assuming you're here to get your leaky roof fixed.
Choose a roof leak repair company that goes the extra mile to keep you dry and happy.
A professional and proper roof inspection can include findings that aren't easy to spot — sometimes an old and weathered caulk line can give way to water seeping in and causing leaks.
We really hope that you don't have a leak so long-standing, that it begs for a new roof entirely.
Replace versus repair, you have to make the right choice for you – and we'll help you get there fairly.
Let us do what we can to keep the prices and costs reasonable, as we understand the financial burden it can place on you when you need your major component of shelter taken care of.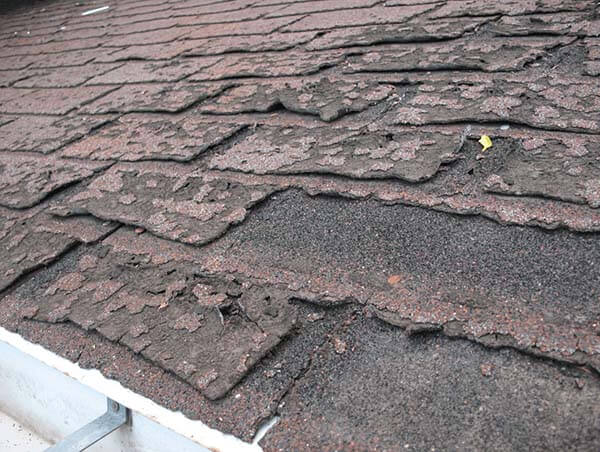 Weathered shingles are many times the start of a bigger cause for concern. That's right buddy– a complete re-roof.
Shelling out several thousand bucks to put a new top the house… We know that wasn't on your To Do list this season.
Let LaGrange's best roof repair company replace your shingles with brand new material.
It all starts with a good and through check-over of the underlayment. If it's in solid condition, we can leave it down and just go over that.
If it's showing signs of deterioration and brittleness, we'll replace that straight away. Next, we may use 3-tab asphalt or composite shingles to bring your roofs durability and weatherproof rating back up.
No matter what your structure is currently made of, or you dream it to be– contact us.
We can color and style match almost anything.
We'll get you taken care of.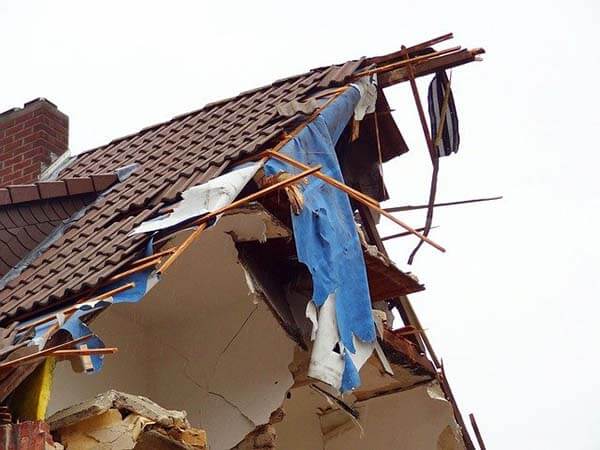 Compete roof replacement is no walk in the park.
It requires a professional crew that works flawlessly together. They also must be sure to properly install and double-check all drip edge flashing, radiant barrier, eave protection, and more to be sure that your roof maintains as many years of it's life as possible in good condition.
It really does require a careful eye over the years to avoid re-roofing at more frequent than expected intervals.
Re-roofing can be an aesthetic compliment to your home.
If curb appeal is important to you — perhaps you're looking to sell the home in the near future — nothing says "Sold!" like a beautiful home with a modern, durable, roof for those new homeowners.
The removal of your old roof, is a job in itself.
Call us today to discuss your project.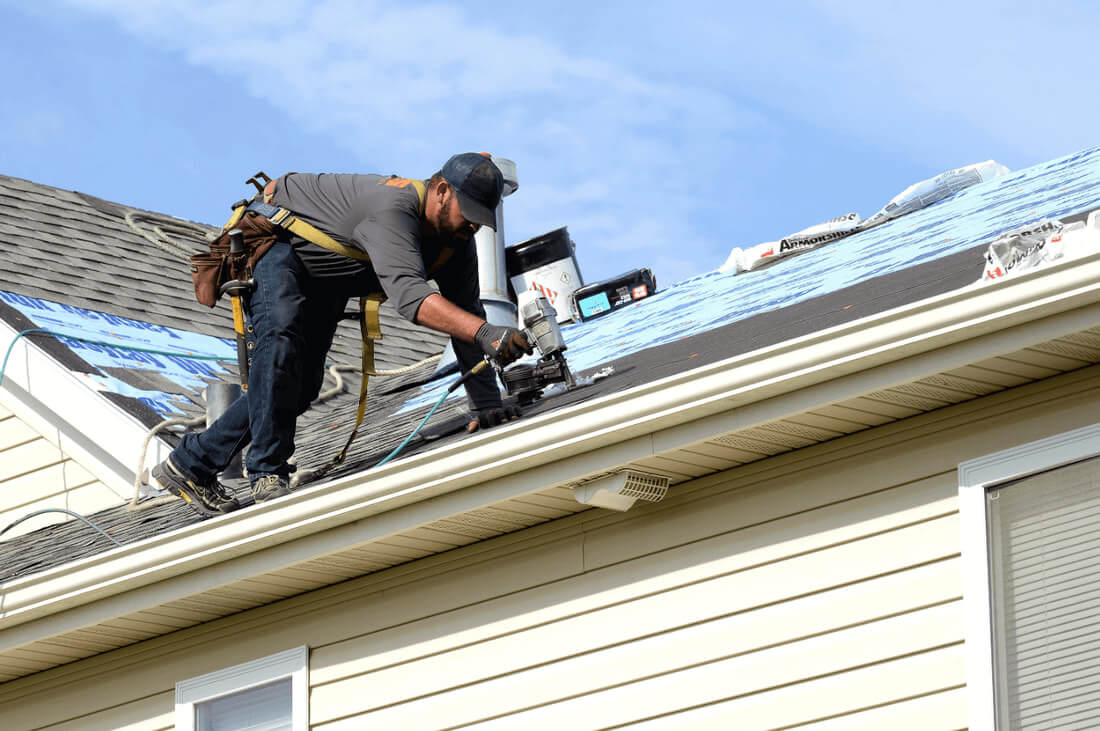 LaGrange Roof Repair, Replacement, Installation and Inspection
Here's a few of the most frequent questions we get regarding our LaGrange, South Carolina roof remodeling, renovation, removal, restoration, retiling, reshingle, and rebuilding services:
What all do y'all fellas do?
The majority of homeowners and commercial property owners reach out to us for a wide array of roofing needs: from consultations, inspections, repairs, and ideas to estimates, replacements, installations, removals, restorations, resurfacing, recoveries, redesigns, ventilation enhancements, tile and shingle work, drainage solutions, underlayment services, fascia repair and replacement, foam and metal roofing, eave replacements, vent boot installations, window and skylight services, and beyond. Our expertise also encompasses providing detailed pricing, cost breakdowns, and service quotes for all these offerings.
What areas of town do you serve?
We serve the entire city of LaGrange, GA and several locations along Mountville, Jones Crossroads, Long Cane down to Wares Crossroad and many more.
What materials can we choose from?
Because our roofing experience is so vast, we have good relationships with material providers around the state. That means material selection at it's finest. Asphalt shingles are a staple on southern homes, and we can usually match anything you have currently. We also provide metal, slate, foam, cold asphalt and modified bitumen.
Okay, Okay. What's this gonna cost me?
The price you pay to have us service your residential or commercial roof can vary quite a bit, depending whether you need a complete re-roofing, compared to repairs performed on a certain area. No matter what– we are honest with you up front. Always. We do our best to give you a great quote for the service you're requiring. We'll never tell you that you need a new roof when you can get ten plus years more by simply fixing the damaged areas. Our main goal is to give an honest assessment of your roof and what we find– and let you decide, on your terms. There is no investment like your house, and the crew here at LaGrange Elite Roofing hopes to help you protect yours.
With our free estimates, you can relax and know that you'll get pros with decades of experience, knowledge, and all the color samples you can ask for to help you tackle the job. Give us a call today at 706) 702-1772 to request and schedule a free estimate. We'll be clear, honest and upfront about price, and we'll give you our expert advice on what we know your home truly needs.
Any Guarantee or Warranty?
We do, but it's on a job by job basis. It's hard to tell exactly what's up there, and what problems we might face, until we put up a ladder and climb to take a real look. After a total evaluation, we'll provide you with an itemized estimate, breaking down all costs, and then it's possible we may be able to offer a warranty or guarantee, depending on the type of work you require, and the service necessary.
Request the #1 Roofing Company
"I'm sold, I love you guys, let's get started."
Give us a ring at (706) 702-1772. If it's late and you'd rather shoot us a contact form scroll down or back up to find one and fill it out. We'll get back with ya as soon as we can.
We appreciate your time, and value your business.
Choose to work with us, and be glad that you hired the best roofing company in LaGrange, GA